A department focusing on the understanding and
development of technologies in the mechanical industry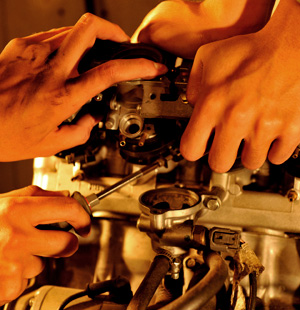 The overall educational goal of CIT is to train, develop, and cultivate students possessing a wide-range of educational accomplishments and management and technical skills. In pursuit of this overriding goal the college aims at attaining a number of subsidiary objectives, the primary one being to utilize the unique personal qualities and abilities of each individual in order to develop engineers who in both thought and action consider the needs and safety of the ordinary citizen, thereby contributing to both society and humanity as a whole.
Additionally, CIT strives to foster a student's ability to think multilaterally about academic basics, as well as to impart to him or her the applied skills necessary to cope with advances in technology, especially in regard to the impact of today's rapid technical progress on society, nature, and the environment.
---
COURSES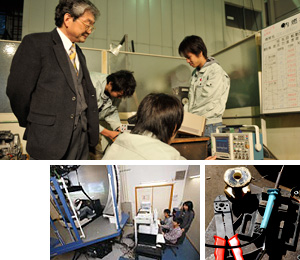 Automotive Engineering Course
This course focuses on imparting knowledge of automobiles, such as mechanics, design, and control.
Aerospace Engineering Course
This course focuses on the study of advanced engineering, particularly those fields associated with aircraft and other aerospace vehicles.
Creative Mechanical Engineering Course
This course focuses on the study of engineering in order to produce efficiently high-performance machines.