Management theories and
techniques to develop effectively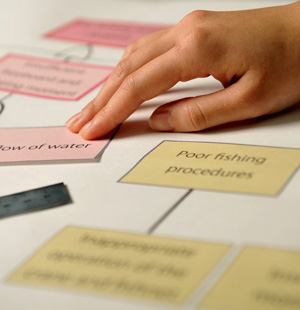 The Department of Industrial Engineering and Management offers programmes, which comprise the core subject areas required for an engineering degree while gaining the skills required to work with interdisciplinary groups of people. Students will learn principles of management to design, plan, implement, and control systems of people, materials, information and technology in addition to the application of engineering methods. Students will understand analytical decision-making, efficient distribution of products and services, and applications of information technology that support decision-making in the reciprocal and complex business environment. The Management engineering programme combines technical and managerial knowledge focusing on the use of analytical methods of an engineering education with the management skills required in today's technology-oriented world.
In the complex and competitive world of technology-driven industry, skilled engineers who understand the essential principles of business as well as technology have enormous competitive advantages. Graduates with this type of background will be in high demand in every industry.
The department will give students an opportunity to study in three specialised courses, any of which students will select in their second year.
---
COURSES
Business Management Course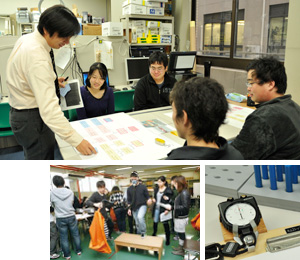 Focuses more on core areas of business management for those with an interest in developing business management skills.
Engineering and Management Systems Course
Focuses on finding and solving problems in businesses and organisations using various kinds of knowledge and methodologies.
Food Management Course
Study of the methodology to solve problems through the types of management engineering that target food business.