Acquiring basic and expert knowledge in
a systematic and efficient manner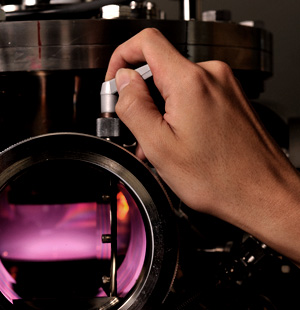 Electrical engineering is a broad discipline ranging from the design and manufacture of micro-electronic components and a variety of electrical devices to the support of large scale power systems and the infrastructure of advanced information-driven societies. This discipline includes the fields of electrical engineering, electronic engineering, control engineering, and information communications engineering, fields that continue to expand in step with changes in the structure of industry and the advancement of sophisticated information-driven societies. In particular, the field of information communications engineering based on computer-related technologies has evolved at a rapid pace, thus creating a need for highly specialized education.
In order to produce engineers able to thrive within modern, state-of-the–art engineering environments, the department has developed a comprehensive and varied menu of educational and research activities, organizing them into three courses of study. These courses seek to enhance the educational content in order to facilitate the acquisition of basic knowledge within the various fields that comprise electrical and electronic engineering, allowing information to be acquired in a systematic and effective manner.
In addition, the department has also put in place experimental and practical subjects aimed at imparting a working knowledge of monozukuri manufacturing, thus striving to develop engineers endowed with a rich creativity.
---
COURSES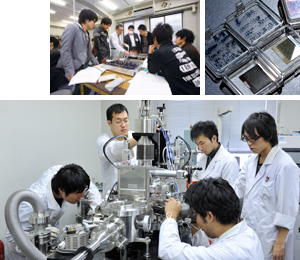 Energy System Course
This course cultivates professionals in the field of energy systems.
e-Communication Course
This course is designed to cultivate professionals in the fields of electronics, and information communications, adopting a learning strategy that places hardware at its core.
Creative Engineer Program (JABEE)
In addition to energy, and information communications, students study subjects that respond to the latest needs of society.