Taking on the challenges of the next generation with
safe and comfortable environmental development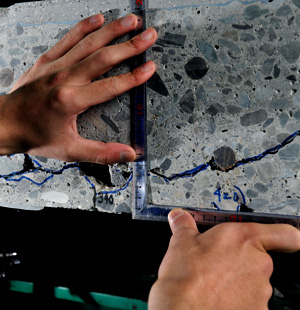 Civil engineering is a discipline which covers a wide range of practical work such as planning, design, construction and maintenance, and management across various fields in a variety of environments, including roads and rivers, water and sewer services, harbors, transportation, and energy.
Aside from the items mentioned above, however, the 21st century has seen a host of new challenges emerge. Problems include, for example, how to deal with the environmental pollution presently progressing on a global scale, what actions to be taken with respect to the growing demand for energy, how to prevent damage from natural disasters such as earthquakes and flooding, and what to be done in regard to facilities designed to handle the rapid spread of information transmission.
Civil engineers must also tackle the human dilemmas facing mankind through overpopulation, considering a wide variety of propositions that seek the best methods to protect the environment in ways friendly to all living things and to create welfare and urban facilities to cope with aging populations. To explore the paths towards solutions to these problems, the department cultivates engineers meeting international standards, individuals who have acquired the required basic knowledge and practical work skills through their courses of study in civil engineering.
---
COURSES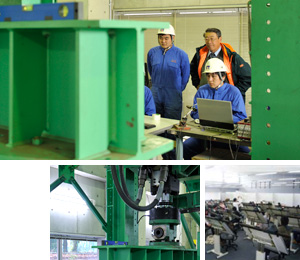 Environment and Urban Engineering Course
This course cultivates engineers able to build urban facilities as well as to plan and design systems with sophisticated functionality. In addition, students study how to create social infrastructure from the perspective of the global environment.
Management Course (JABEE)
From planning and design to management, JABEE cultivates engineers able to manage construction technologies in a comprehensive manner.