Taking on the challenges of the next generation with
safe and comfortable environmental development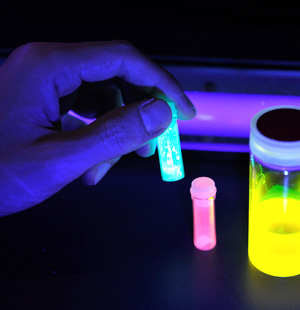 We all routinely have used a variety of products, such as mobile phones, automobiles, medicines, and so on. Most of these are manufactured from different chemicals. Do you know that they are created by combined more than 100 elements present on the earth? Materials with various functions created by combining these elements are useful and essential in our daily life. At Department of Applied Molecular Chemistry, we have trained engineers with problem-solving ability who can contribute to the development of society under the basic concept of environmentally friendly "green chemistry". Our main educational and research-based goal is to create the society closely co-existing natural resources and environment and to pursue infinite possibilities of materials. The students can acquire the "molecular design ability" to create characteristic substances and materials.
---
COURSES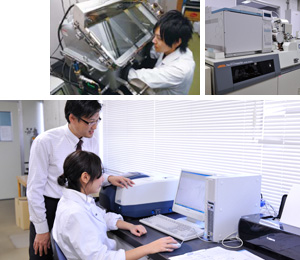 Materials Design Course
To train engineers can design novel materials or processes at the molecular level.
Bio Chemistry Course
To train engineers who can engage in manufacturing based on biotechnologies and the use of vital functions.
Engineering in Applied Chemistry (JABEE)
To train highly-skilled engineers who can find and solve problems in chemistry-related fields.